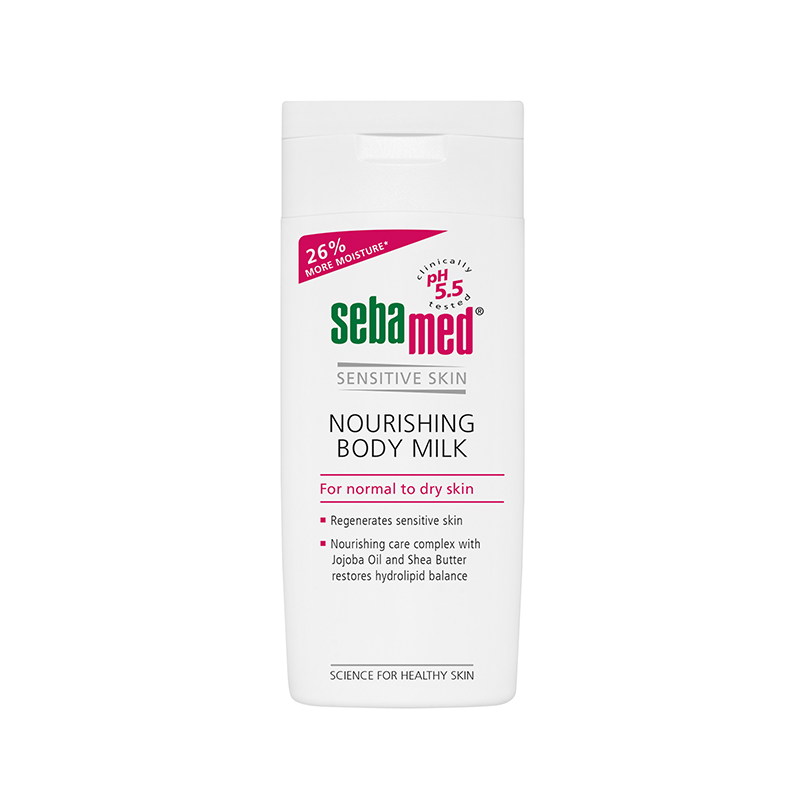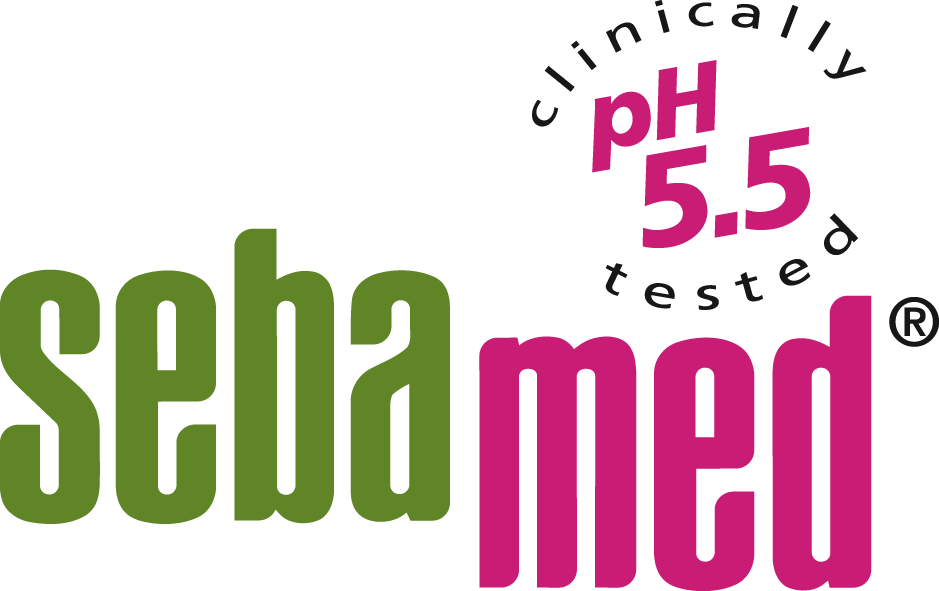 Sebamed Nourishing Body Milk
Μέγεθος συσκευασίας: 200ml
Σύντομη περιγραφή
Γιατί να επιλέξετε το Sebamed Nourishing Body Milk:
Λόγω του θρεπτικού συμπλόκου φροντίδας που περιέχει με Jojoba Oil και Βούτυρο Καριτέ, αναπλάθει και αναζωογονεί το ευαίσθητο δέρμα.
---
Χαρακτηριστικά:
Ο συνδυασμός από Jojoba Oil και Βούτυρο Καριτέ αποκαθιστά την υδρολυτική ισορροπία της επιδερμίδας.
Το πλούσιο γαλάκτωμα λάδι σε νερό (oil in water O/W) βελτιώνει αισθητά την ελαστικότητα της επιδερμίδας.
26% περισσότερη υγρασία παρέχει αποτελεσματική ενυδάτωση του δέρματος **

Dept. of Dermatology and Allergology, Jena 1998

Μη λιπαρή σύνθεση για γρήγορη απορρόφηση.
---
Ενδείξεις:
Για κανονικό προς ξηρό δέρμα.
Το pH 5.5 ενισχύει την φυσιολογική προστατευτική λειτουργία του όξινου μανδύα της επιδερμίδας
Σε έντονη ξηροδερμία και ατοπική δερματιίτιδα.

Δερματολογικά / Κλινικά ελεγμένο.
---
Χρήση: Να χρησιμοποιείται είτε μετά το μπάνιο είτε 2-3 φορές την ημέρα, ανάλογα με τις ανάγκες.
Συστατικά
Aqua, Hexyldecanol, Hexyldecyl Laurate, Prunus amygdalus dulcis oil, Panthenol, Glycerin, Butyrospermum parkii butter, Polyglyceryl-3 Methylglucose Distearate, Tocopheryl Acetate, Allantoin, Citric Acid, Sodium Hydroxide, Sodium Carbomer, Parfum, Phenoxyethanol, Sorbic Acid.